Message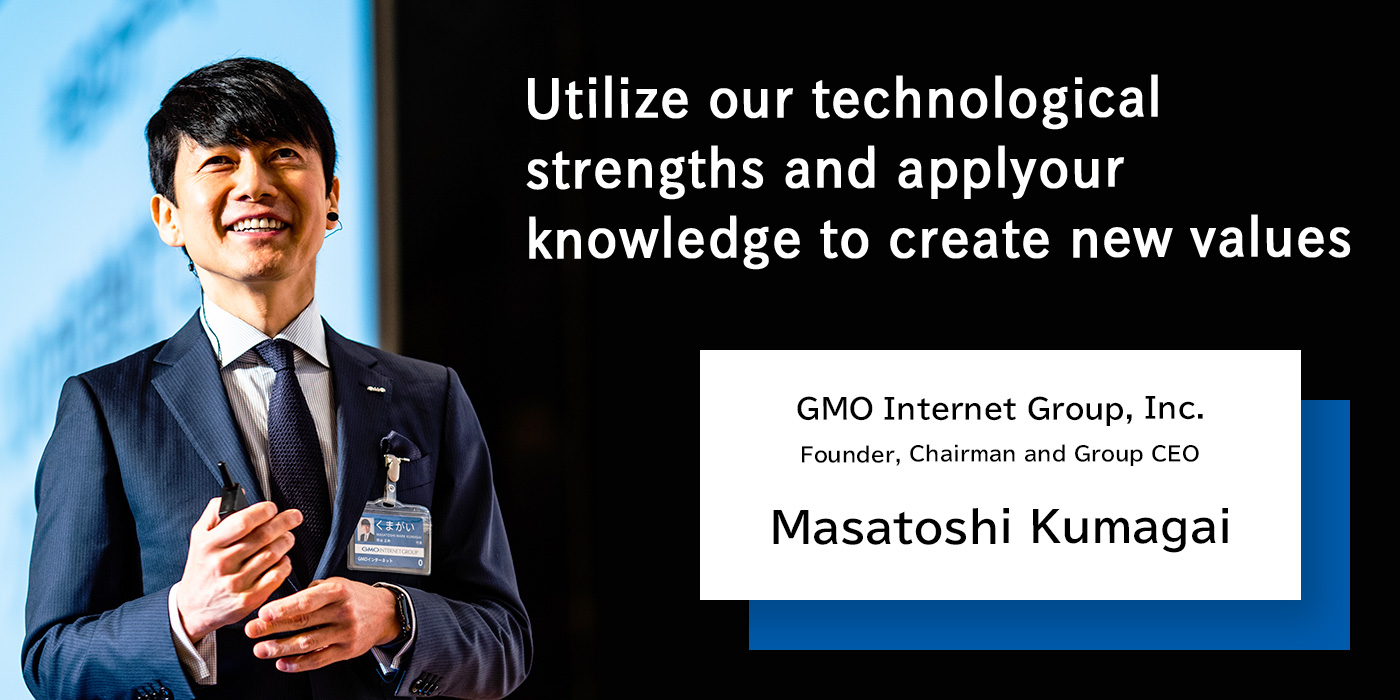 Internet for Everyone
"Internet for Everyone" is the corporate slogan we entered the industry with in 1995. Today, after having been listed on the first section of the Tokyo Stock Exchange, it continues to be our guiding sentiment. The growth of the Internet has added a new dimension to the economy, to business and to people's lifestyles. This has been a dramatic change that has in turn made the Internet more important than ever. It is no exaggeration to say that whether you are an individual or a corporation, how you use the Internet is critical in determining whether you succeed or fail.

It is our mission to continue cultivating the Internet. Through unique services and technology we develop the Internet solutions people want and provide the infrastructure essential to support an Internet that benefits society as a whole.
Achieved 14th consecutive fiscal year of sales and profit growth based on solid recurring revenues
We are pleased to report our consolidated financial results for the fiscal year ending December 31, 2022. Regarding net sales, although the crypto asset business experienced a decline from the previous year, when the market was booming, due to weak market conditions, the infrastructure business and the financial business, which are expanding their customer bases, showed steady growth. In addition, there was a stock sale in the incubation business.

Operating income was higher due to steady profit growth in the infrastructure business, a V-shaped recovery in the advertising and media business with strong sales of in-house products, and the sale of shares in the incubation business, despite lower income in the crypto asset business, which was affected by sluggish market conditions, and the financial business, which recorded a provision in Thailand. In addition, the sale of shares in the incubation business also contributed to an increase in income. On the other hand, net profit decreased due to an extraordinary loss on GMO Aozora Net Bank shares.

Based on the strength of our solid recurring revenues, we will continue our efforts to increase sales and profits for the 15th consecutive fiscal year. We look forward to your continued support.
As of 2 /2023
Sincerely
Masatoshi Kumagai
Founder, Chairman and Group CEO