Message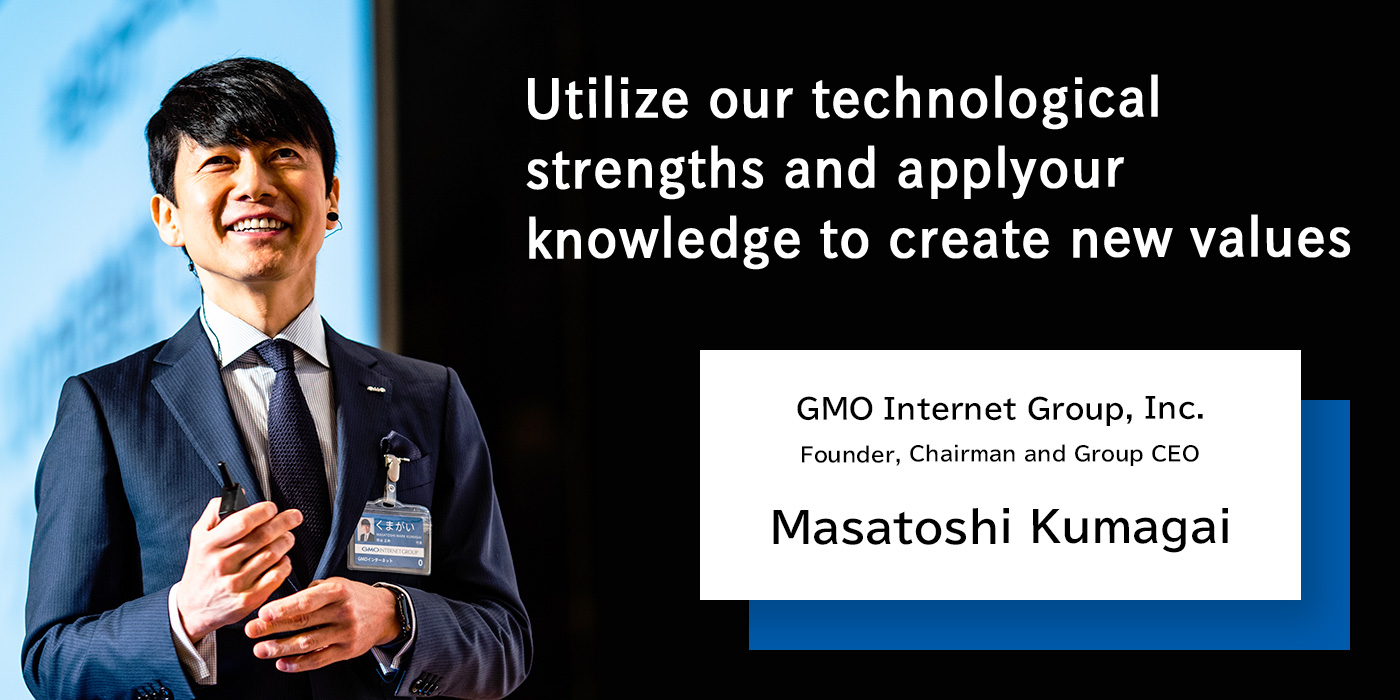 Internet for Everyone
"Internet for Everyone" is the corporate slogan we entered the industry with in 1995. Today, after having been listed on the first section of the Tokyo Stock Exchange, it continues to be our guiding sentiment. The growth of the Internet has added a new dimension to the economy, to business and to people's lifestyles. This has been a dramatic change that has in turn made the Internet more important than ever. It is no exaggeration to say that whether you are an individual or a corporation, how you use the Internet is critical in determining whether you succeed or fail.

It is our mission to continue cultivating the Internet. Through unique services and technology we develop the Internet solutions people want and provide the infrastructure essential to support an Internet that benefits society as a whole.
Reached a record high in net sales, operating profit, and ordinary profit for the 12th consecutive year
Consolidated net sales, and ordinary profit for the first time twelve months of the fiscal year during the period under review(January to December) reached new highs due to the continued growth of the core Internet infrastructure segment and the strong performance of the Internet Finance segment which benefited from increased market volatility.

In the Internet Infrastructure segment, net sales and operating profit of Ecommerce Solutions, Payment, and Provider continue to grow as a growing number of individuals and businesses are excited to take the plunge into digitalization due to the contagion of COVID-19.In the Internet Finance segment, due to the market volatility, the performance of FX and CFD has increased. And the increase of the trading volume of currency pair and altcoin transaction have accelerated performances in the mining- exchange business as well. The mining business has been activated at a new location since last summer and because of increased coin prices, it became profitable in the last fourth quarter. The Online Advertising & Media segment has been working on the development of proprietary products while the online advertising market has been recovering. We look forward to a V-shaped recovery this year.

GMO Internet, which comprehensively provides Internet infrastructure services, will grow rapidly as an indispensable company that supports the digital transformation (DX) through GMO's e-contract service GMO Sign and GMO Aozora Net Bank services.
Sincerely
Masatoshi Kumagai
Group CEO
GMO Internet Group
As of 12/2020