Message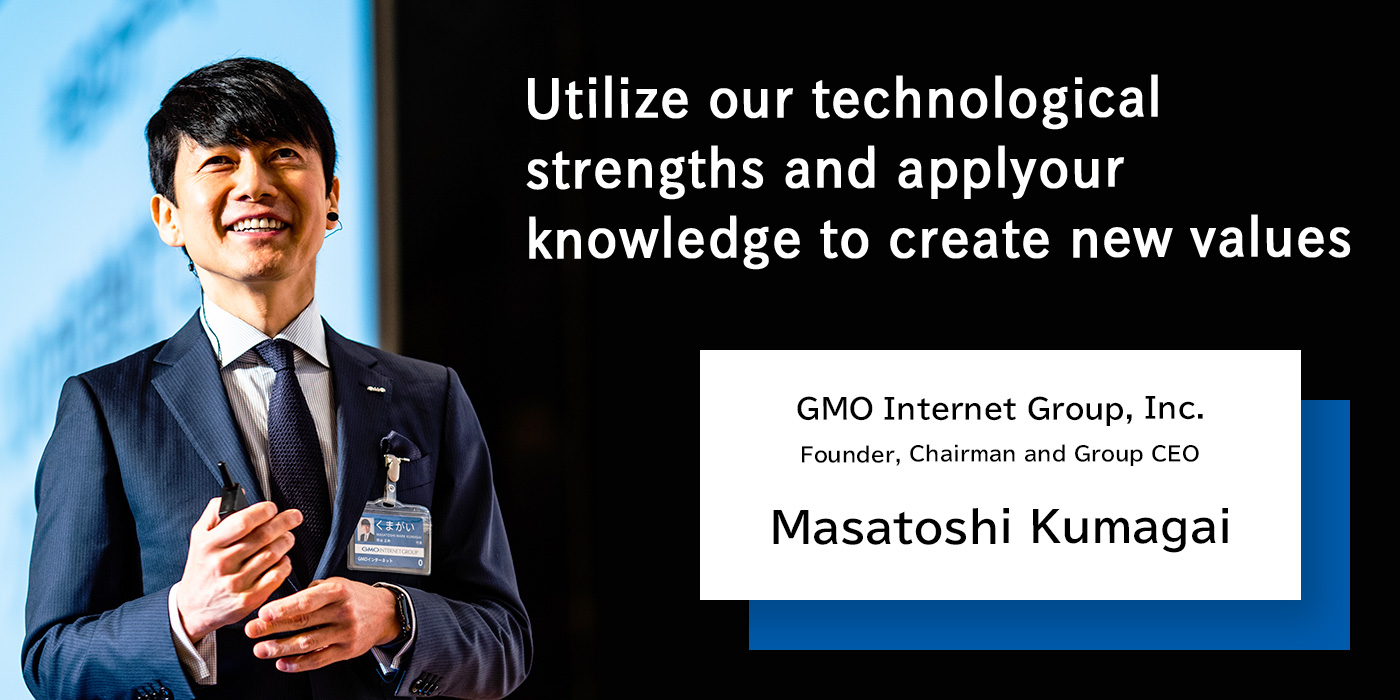 Internet for Everyone
"Internet for Everyone" is the corporate slogan we entered the industry with in 1995. Today, after having been listed on the first section of the Tokyo Stock Exchange, it continues to be our guiding sentiment. The growth of the Internet has added a new dimension to the economy, to business and to people's lifestyles. This has been a dramatic change that has in turn made the Internet more important than ever. It is no exaggeration to say that whether you are an individual or a corporation, how you use the Internet is critical in determining whether you succeed or fail.

It is our mission to continue cultivating the Internet. Through unique services and technology we develop the Internet solutions people want and provide the infrastructure essential to support an Internet that benefits society as a whole.
Our business expanded driven by Internet Infrastructure segment
The consolidated business performance from January to September expanded, mainly driven by Internet Infrastructure and Internet Finance segments. Net sales increased by 22.0% to JPY 137.16B YoY and operating profit by 44.4% to JPY 17.31B, and net sales, operating profit, and ordinary profit again achieved a record high.

Internet Infrastructure segment drove the Group's earnings. Each business area – especially payment, ecommerce solutions, security, and provider – performed favorably, and operating profit achieved a record high for the 4th consecutive quarter. For Online Advertising & Media segment, while we're responding to changes in the market, such as ad fraud issues, in the three months to September, the operating profit dropped from last year.

In the Internet Finance segment, the optimization of cover deals has led to improved profitability. In the three months to September, profit was up more than 10% YoY due to the increase in FX trading volume of high-margin currency pairs.

GMO Coin's cryptocurrency exchange business improved profitability and achieved positive figures for the 2nd consecutive quarter. For the entire Cryptocurrency segment (including the cryptocurrency mining business), in the three months to September, the figures turned positive (operating profit was JPY 100 million).

We will increase net sales and profit through the growth in each business and by challenging ourselves in new ways.
Sincerely
Masatoshi Kumagai
Group CEO
GMO Internet Group
As of 9/2018