Message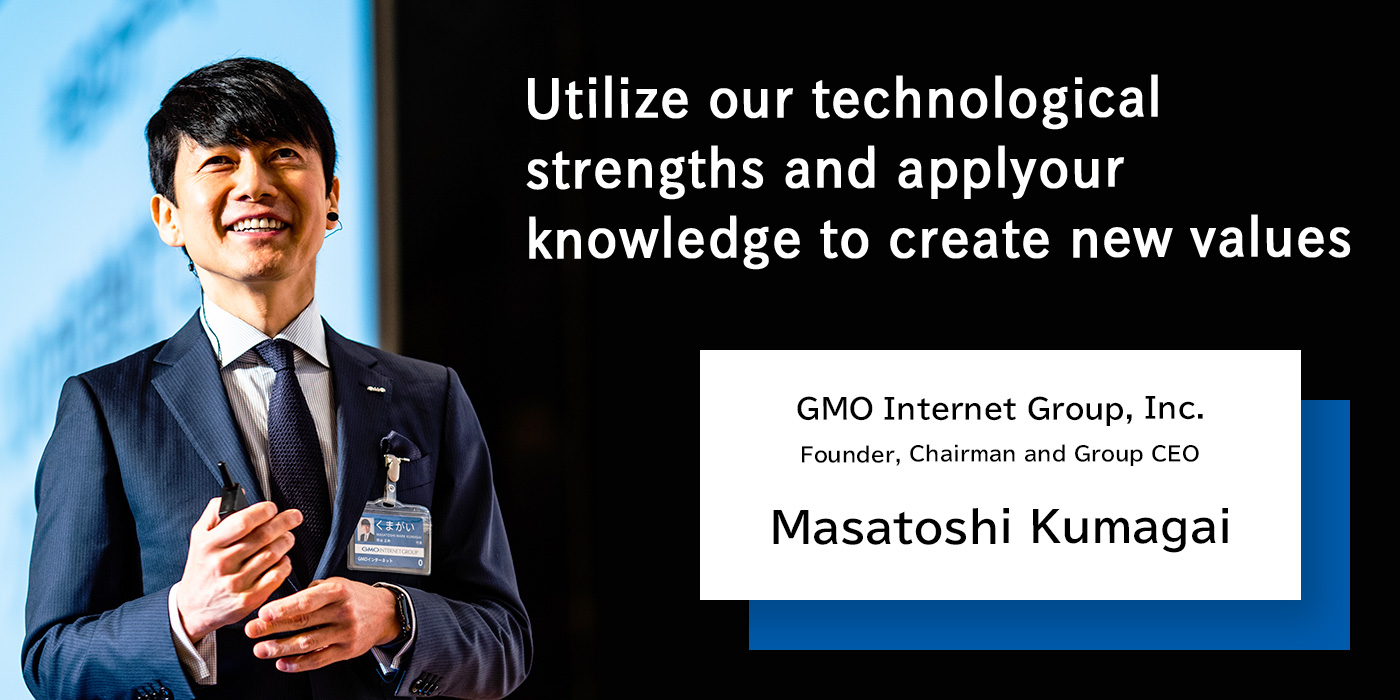 Internet for Everyone
"Internet for Everyone" is the corporate slogan we entered the industry with in 1995. Today, after having been listed on the first section of the Tokyo Stock Exchange, it continues to be our guiding sentiment. The growth of the Internet has added a new dimension to the economy, to business and to people's lifestyles. This has been a dramatic change that has in turn made the Internet more important than ever. It is no exaggeration to say that whether you are an individual or a corporation, how you use the Internet is critical in determining whether you succeed or fail.

It is our mission to continue cultivating the Internet. Through unique services and technology we develop the Internet solutions people want and provide the infrastructure essential to support an Internet that benefits society as a whole.
Reached a record high in net sales, operating profit, and ordinary profit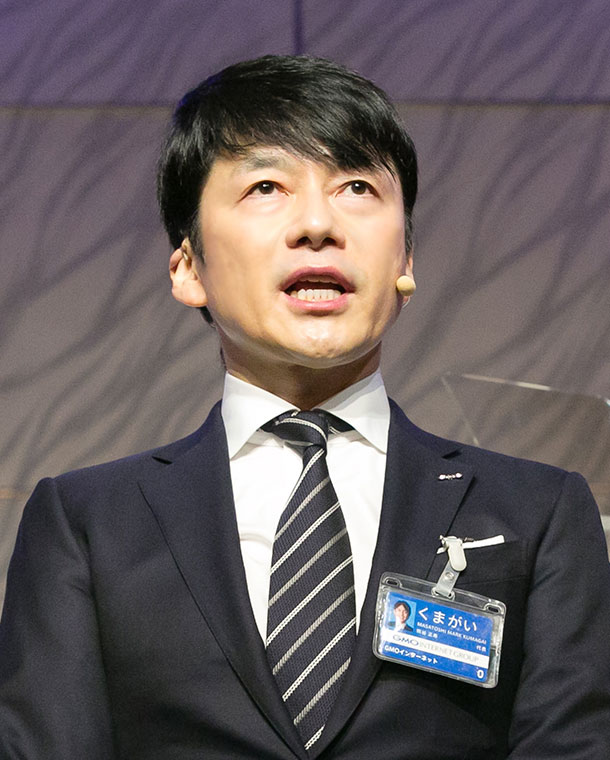 For the consolidated business performance from January to June, growth in the existing businesses of Internet Infrastructure and Internet Finance segments has accelerated. Net sales increased by 22.8% to JPY 91.27B YoY and operating profit by 57.2% to JPY 11.78B due to the growth in the Cryptocurrency business and the posting of gain on sale of stocks in the incubation business, and net sales, operating profit, and ordinary profit achieved a record high.

In 2017, we launched the cryptocurrency exchange business, and the optimization of proprietary position and cover deals has led to a favorable outcome. Both revenue and profit were up YoY as the revenue base that is not affected by volatility has been established. We launched our cryptocurrency mining business in December 2017. We had been establishing more mining facilities as planned from April to June. Net sales were JPY 1.23B. As for profit, the business posted a loss due to external factors, such as the declining Bitcoin price, which led to the fall in profitability. As our own mining machine GMO miner's order book is filling up fast, we are focusing more on selling mining machines. We will focus more on this for early payback when the business is affected by market volatility, which leads to the fall in profitability, for the sustainable business and future growth, making a flexible management decision.

GMO Aozora Net Bank launched an Internet banking operation in July 2018. It will think outside of the box to offer innovative services, and the key is cost advantage through the speedy in-house development of the system.

We will continue to accelerate growth by actively offering services in the field of cryptocurrency while ensuring that the profit in each business area continues to expand.
Sincerely
Masatoshi Kumagai
Group CEO
GMO Internet Group