Message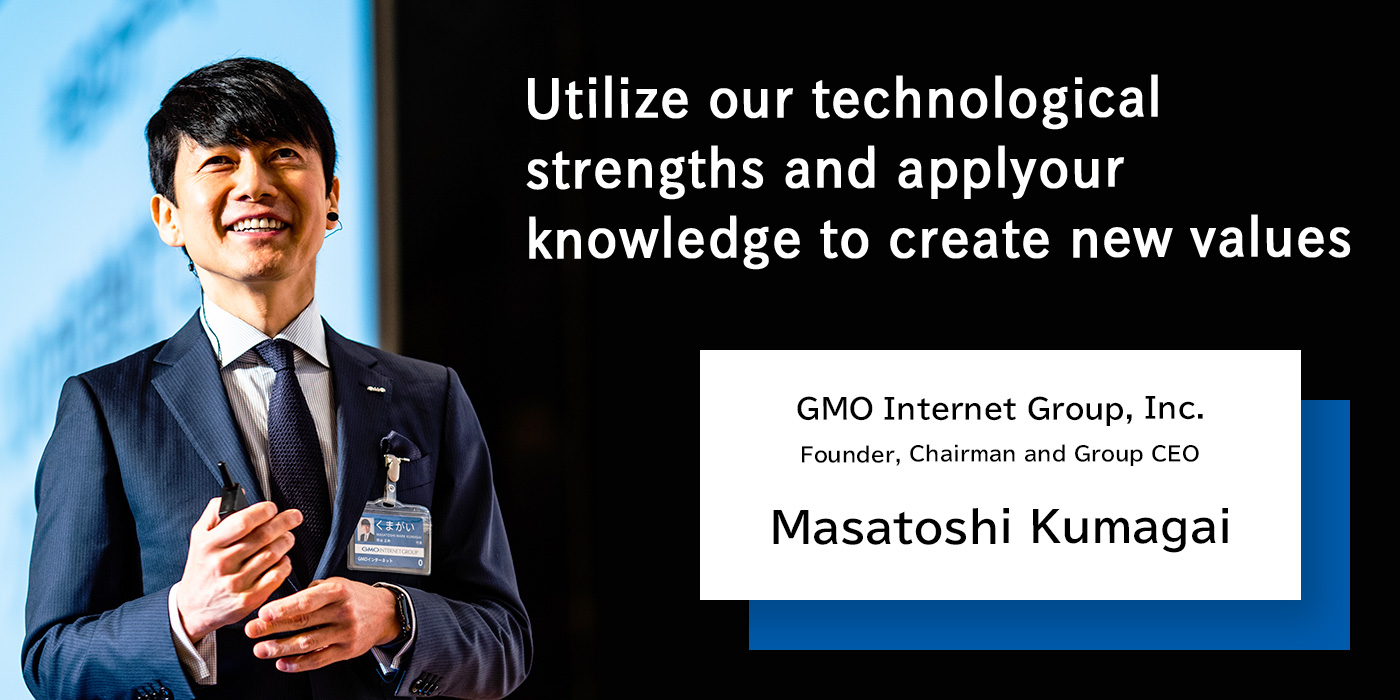 Internet for Everyone
"Internet for Everyone" is the corporate slogan we entered the industry with in 1995. Today, after having been listed on the first section of the Tokyo Stock Exchange, it continues to be our guiding sentiment. The growth of the Internet has added a new dimension to the economy, to business and to people's lifestyles. This has been a dramatic change that has in turn made the Internet more important than ever. It is no exaggeration to say that whether you are an individual or a corporation, how you use the Internet is critical in determining whether you succeed or fail.

It is our mission to continue cultivating the Internet. Through unique services and technology we develop the Internet solutions people want and provide the infrastructure essential to support an Internet that benefits society as a whole.
Internet Finance lagged in the 1st quarter but net profit exceeded forecasts. Both revenue and profit were up for the 10th consecutive year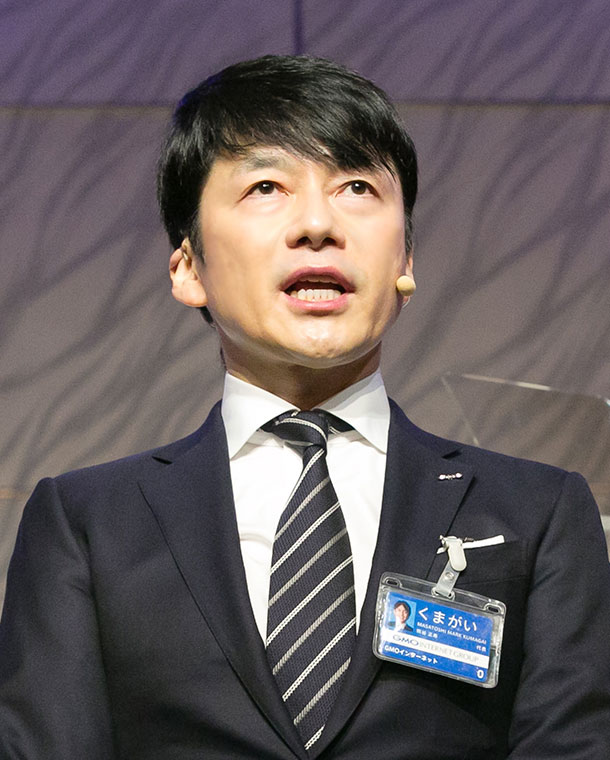 For the consolidated business performance from January to December, although the Internet Finance segment lagged behind the forecasts in Q1, which had a negative effect on the operating profit and ordinary profit, we achieved a net profit of JPY 8bn, and both revenue and profit were up for the 10th consecutive year.

The cryptocurrency mining business made a start in December 2017, earlier than initially planned, and is growing steadily. We plan to report the cryptocurrency mining and the cryptocurrency exchange businesses as a cryptocurrency business, and that's why this year we established the new Cryptocurrency segment. The Internet has eliminated the boundary related to information and changed the way the world is. Similarly, cryptocurrency is likely to eliminate the boundary related to money and further change the global economy.

The total computational capacity of the computers that participate in the mining all over the world exceeds 30,000 PH/s, and mining providers are competing on computational efficiency to survive.

In addition to ensuring an advantage in electrical efficiency, the Group has the expertise cultivated through Internet Infrastructure segment and Internet Finance segment. Cryptocurrency may change the world, similar to the way the Internet enriches our lives. We will provide cheap and easy-to-use services to everyone, aiming to become the No.1 company worldwide in the field of cryptocurrency.
Sincerely
Masatoshi Kumagai
Group CEO
GMO Internet Group