Message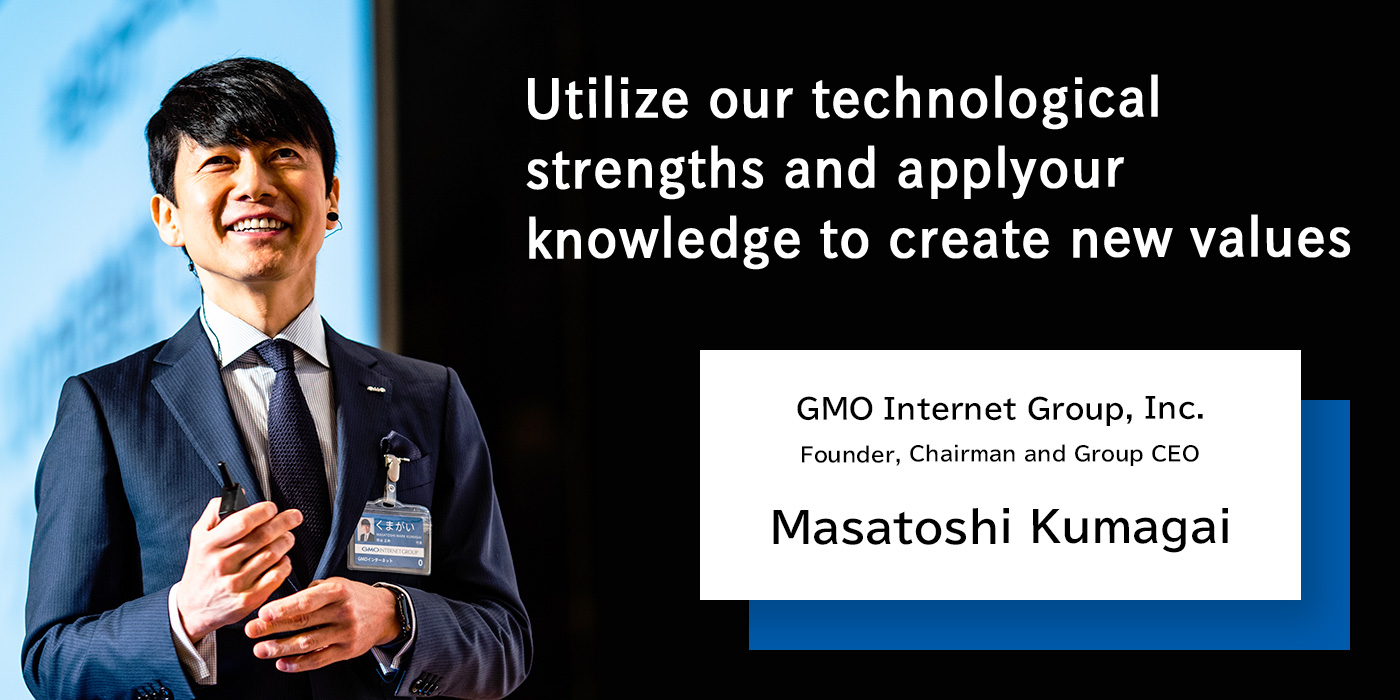 Internet for Everyone
"Internet for Everyone" is the corporate slogan we entered the industry with in 1995. Today, after having been listed on the first section of the Tokyo Stock Exchange, it continues to be our guiding sentiment. The growth of the Internet has added a new dimension to the economy, to business and to people's lifestyles. This has been a dramatic change that has in turn made the Internet more important than ever. It is no exaggeration to say that whether you are an individual or a corporation, how you use the Internet is critical in determining whether you succeed or fail.

It is our mission to continue cultivating the Internet. Through unique services and technology we develop the Internet solutions people want and provide the infrastructure essential to support an Internet that benefits society as a whole.
By strengthening our solid revenue foundation and expanding into new security business, we are entering a new stage of growth.
The consolidated performance for the second quarter of the fiscal year was led by the infrastructure and financial business. However, compared to the same period last year, there was a decrease in revenue and profit due to the erosion of a 10 billion yen profit contribution resulting from the partial sale of investment securities made last year as part of the incubation business.

The Internet infrastructure business continued to perform well, with the payment business driving profitability. However, there was a provision of 1 billion yen for bad debt to some customers in the accounts recievable purchasing business. The advertising and media business experienced a decline in revenue due to a decrease in sales in some industries, coupled with upfront costs such as personnel expenses, resulting in decreased profits. The financial business saw continued strength in over-the-counter FX trading, maintaining high levels of CFD trading volume. While there was an additional provision for bad debt at the Thai securities division, it still contributed to increased profits. The cryptocurrency business recorded an operating loss as trading volumes in the overall market remained low, but internal improvements are ongoing. We take the occurrence of provisioning in both financial and infrastructure businesses seriously and will work diligently to prevent a recurrence, conducting a review of management structures for each business and strengthening group governance.

Our group will leverage our strong core stock income and our expertise in in-house development and operation to continue growing as the leading AI-utilizing company. We ask for your continued support as we strive for further development in our group's businesses.
As of 8/2023
Sincerely
Masatoshi Kumagai
Founder, Chairman and Group CEO